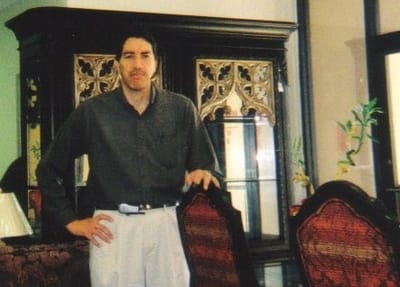 THAT WAS THEN
El Paso Furniture Mart, Inc. (June 1989)
Greetings! - I been a lifelong Resident of El Paso, Texas. After high school, I started working at El Paso Furniture Mart, Inc. (a store on Alameda Ave) as a warehouse / delivery driver. My first job, how exciting!
There was only one salesperson in the store, the owner's son-in-law. After a couple of years, the owner's daughter and the salesperson divorced, he left the store, and I was promoted to the sales position. My first sales job!
I worked there for five years until I moved to another furniture store. Ever since, I have worked on three major furniture stores, as a Sales Representative, here in El Paso, Texas.
THIS IS NOW
ALL Furniture By Catalog, Co. (February 2007 - Present)
After working many years in the furniture industry, I finally decided to be in business for myself. I enjoy meeting and helping customers fulfill their furniture needs, at a personal level: One customer at a time.
Now that I'm in charge, it gives me a great satisfaction to offer affordable new furniture, without the need to sacrifice value and quality.
ALL Furniture By Catalog was established with two reasons in mind:
(1) To be in business for myself = Because nobody wants a strict boss, weekly sales quotas or rotating schedules

(2) To offer true savings on new furniture = Because everyone deserves quality furniture at a low COST

YOU MAY WONDER
Why we sell everything at the advertised COST?
It's all in the name: ALL Furniture By Catalog. We are an online / print catalog, furniture wholesaler / dealer to the public since 2007.
We obtain all furniture from our local distributor's warehouses, via Special Order. Special Orders take two weeks or less, to arrive to El Paso, Texas. After arrival, items would be available for pick up, delivery of freight shipping.
Online / print catalog shopping is a more efficient business model, that allows us to offer a much larger selection and better prices than most retail stores, therefore, every time you shop ALL Furniture By Catalog, you obtain more furniture with less investment.
SHOP WITH CONFIDENCE
Because your TRUST is very important, I look forward to making your experience with AFBC, not only worthwhile, but safe and pleasant as well. Shop with Confidence, ALL Furniture By Catalog is:

= A PayPal Authorized Merchant since 2009
= A Square Authorized Merchant since 2012
= A GoDaddy Verified Malware-Free Website since 2018

Read our Customer Feedback / Testimonials since 2007
I look forward to serving you!
Sincerely, Jose A. Alvarez